Visit RCGroups.com
Everything you wanted to know about R/C. If they don't have a forum on it, it was never made.
Please feel free to contact us for machine shop services.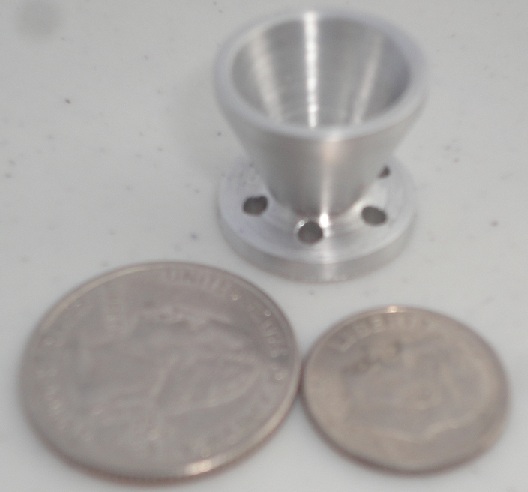 Camera Mountings using the lower threaded tripod mounting hole.
Basic custom motor mounts.
Custom items like a drive shaft motor mount for producing a plane such as the BD-5.
Vectored thrust mechanisms.
Custom stabilator setups including V-tail.
If it's possible we can do it, if it's impossible it may take longer... If we can do it we will bid on it.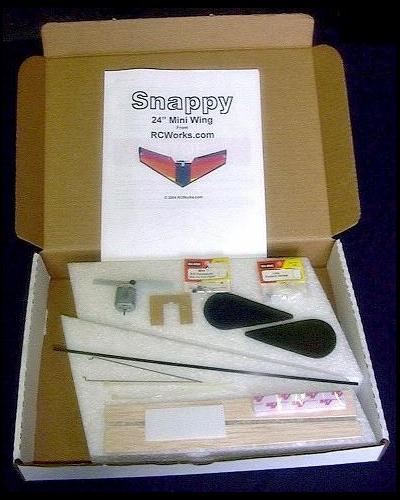 The Snappy 24 inch Flying Wing.
This is a complete kit with the motor, This is the last of the bunch with the motor included, This motor is no longer available and I have a limited supply of the HOT Johnson 250 from All Electronics.
Later on this year this kit will be sold with no motor but a choice in inrunner or outrunner motor mounts and we STRONGLY recommend using a brushless motor.
Kit comes with 100% EPP foam wing cores, 3 carbon spars, elevons, coroplast battery cover, Velcro closure, motor mount and mounting with hardware, control horns and linkages, winglets and handy full color instructions.
Kit does NOT contain any TX, RX, ESC BATTERY, covering or adhesives.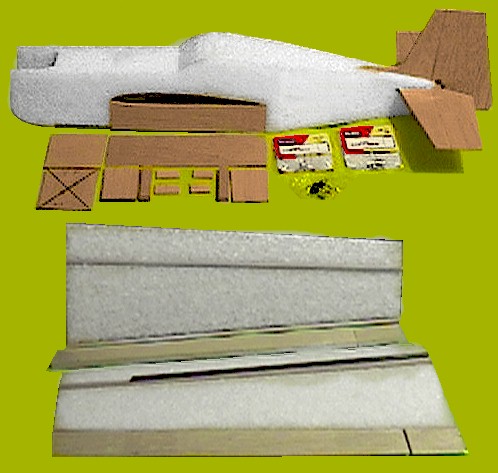 GS-300
This is a fun little number. Dave's Aircraft Works made the original that inspired me to make this since Dave's Aircraft Works is no longer in business and it was a favorite plane. This is an improved ship over the original which was designed around old NiCad's and brush motors... This was made for 3 cells of LiPo and a motor along the lines of a 16/15/4 Mega Motor.
Other changes included a larger rudder and elevator, the original needed more than it came with.
30 inch wingspan.
Currently I am looking for a supplier for landing gear for this 1/2A size model.